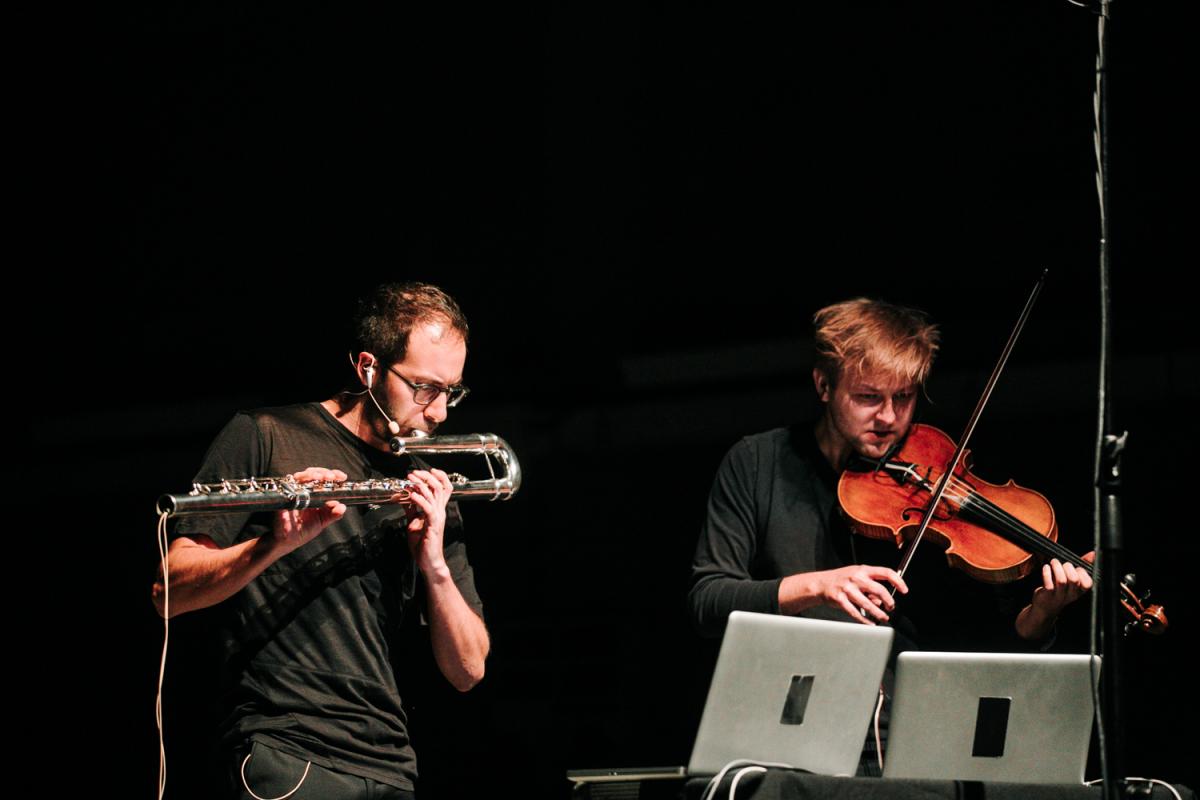 Saturday, September 8 · 7:30pm · Aftershock Theater
The Dreamsongs Project and composer Ted Moore in Feathermucker, for mezzo, guitar, and laptop
Kamraton Ensemble: music by Georges Aperghis, Laura Kaminksy, and Ryan McMasters
Downtown, Strip, everywhere
Soloists from NAT 28 perform Berio's Sequenzas in coffee-shops, libraries, museums, and outdoor.
Sunday, September 9 · 2:30pm or 3:30pm
Pittsburgh Opera
· Surround, for six harps encircling the audience
· Jan Williams, guest performer
· Marilyn Shrude, Festival Composer, with John Sampen, saxophone
and more...
Soundpike: 9/15
Saturday, September 15 · Pittsburgh Opera
3:30-6pm: Pittsburgh Saxophone Quartet · CAPA's Antithesis · Kassia · Kuo/Bernabo duo · and music by Annie Hui-hsin Hsieh and Luciano Berio
8pm: John Ivory · Wolftrap · Ben Opie · Nimikry (Italy)
Thursday, September 20 · 7:30pm · Pittsburgh Opera
· Alia Musica Pittsburgh: Within the Wall by Marilyn Shrude
· Christiane Dolores & Amanda Van Story Lewis
· Eight Songs for a Mad King (Paul Pinto and NY's Tenth Intervention)
 
tickets
Tickets to individual events will go on sale on August 7th. Passes are available for admission to all ticketed and free events
support PFNM
Contributions are tax-deductible. Contributions of $75 and above receive two festival passes.
advertise with pfnm
Full, half, and ¾-page ads available in Festival program booklets for the shows on September 8, 9, 15, and 20. Contact us at alia.musica.pittsburgh@gmail.com, or 412.304.2125.
volunteer
Want to support the Festival with stage management, box office, and related tasks? Contact us at alia.musica.pittsburgh@gmail.com or 412.304.2125